Faculty Development Program (FDP)
On 
'NAAC Accreditation Framework: An Overview in respect of New Guidelines" (FDP-NAAC2020)
Start Date- 6 July 2020 End Date- 13 July 2020
Time- 5:30 PM to 7:00 PM
Organized by- Research Foundation of India & Smt. K.G.Mittal college of Arts and Commerce, Mumbai
---
Supported & Association with
Symbiosis University of Applied Sciences Indore, MP India
.
Dr. B.R. Ambedkar University of Social Sciences
Indore, MP India
.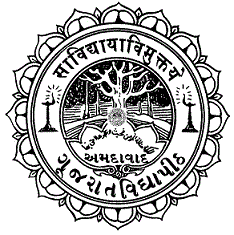 Gujarat Vidyapith
Ahmedabad, Gujarat
.
Dr. A.P.J Abdul Kalam University Indore, MP India
.
Shri Khushal Das University Hanumangarh, Rajasthan, India
.
Apex University
Jaipur, Rajasthan, India
.
Association with-World Virtual Conference Forum
Sponsored by- World Federation of Science and Technology (WFST- California), International Research Guide Federation (IRGF), JRF & EduAcademic
Description:-The situation of pandemic Covid-19 has drastically changed the environment for the higher education institutions and there is a dire need to address the issues common to interest of education sector. NAAC Accreditation is always a matter of curiosity for everyone. The NAAC has been carrying out the process of quality assessment and accreditation of Higher Education Institutions. AS per UGC guidelines, it is also mandatory for each and every HEI's to accreditation themselves with NAAC.
The following seven criteria represent the core functions and activities of any HEI and these are the basic parameters to assess them:
Day 1- 06/

07/20- Criterion 1-Curricular Aspects

Day 2- 07/07/20- Criterion 2-Teaching-Learning and Evaluation

Day 3- 08/07/20- Criterion 3-Research, Consultancy, and Extension

Day 4- 09/07/20- Criterion 4-Infrastructure and Learning Resources

Day 5- 10/07/20- Criterion 5-Student Support and Progression

Day 6- 11/07/20- Criterion 6-Governance, Leadership, and Management

Day 7- 12/07/20- Criterion 7-Innovations and Best Practices

Day 8- 13/07/20- Technical Session
For More Information Contact-
(M) +91-9179268381, 8770234905, 9981293123, 9425010901, 9009443884, 8839339179
Mail- info@researchfoundationofindia.com
rfi.cibp@gmail.com
URL- www.researchfoundationofindia.com